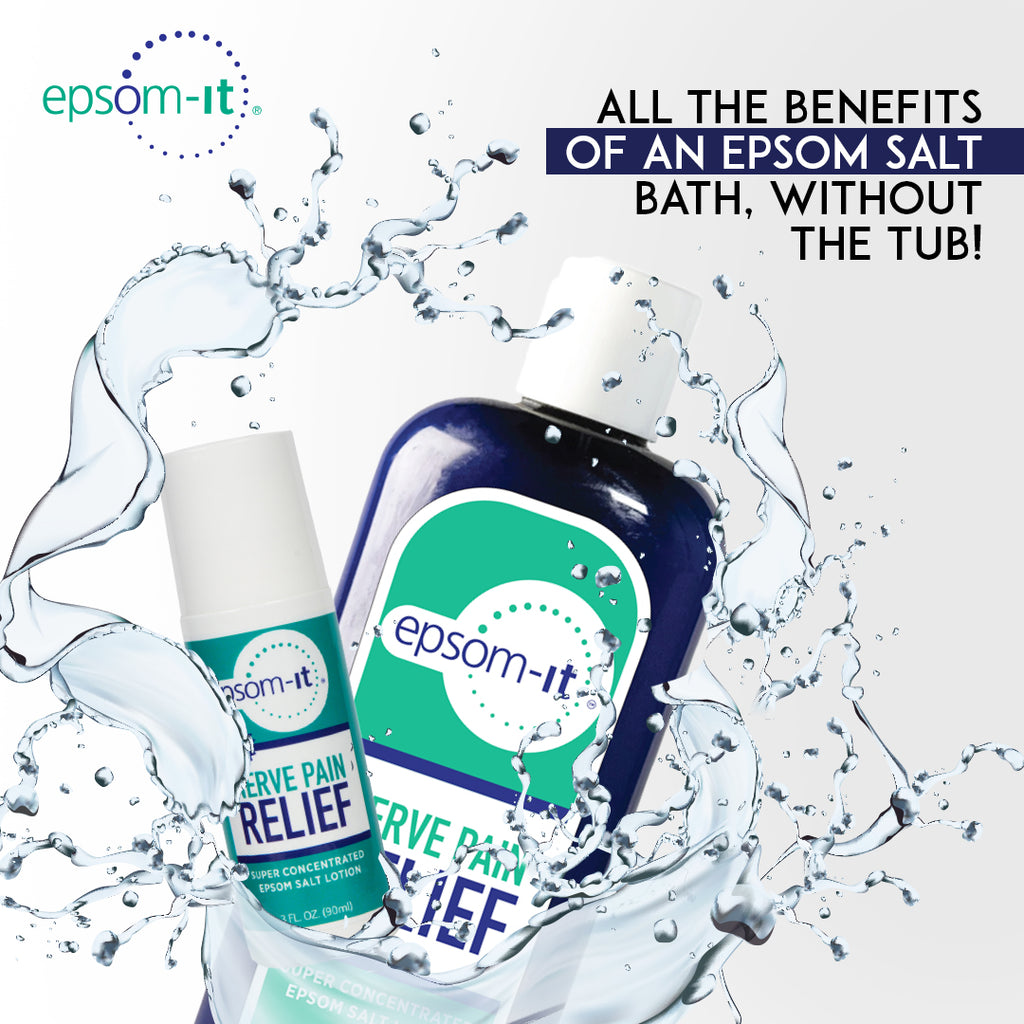 Need another reason to love Epsom-It Lotions and Rollerballs? Epsom-It Lotions and Rollerballs help save water by giving you all the benefits of an Epsom Salt bath, without the need for a tub! Boost your recovery and reduce your water footprint with Epsom-It!

Here are some other simple steps that you can take to reduce your water footprint:
Shorten your shower by 3 minutes
Turn off the faucet while brushing your teeth
Turn the water off while you shave
Take showers over baths
Tighten any leaky faucets
Only run full loads in the washer and dishwasher
No matter what steps you take to save water, know that every drop counts! Give Epsom-It Muscle Recovery and Nerve Relief Lotions and Rollerballs a try today to both boost your recovery and help save water!